Peaceful Careers: Alternatives to the Military
Choose your alternative option | Civilian Corps | Cultural | Green & Activism | Homeless Youth | Intern/Train | Jobs | LGBTQ Students |  Mentors | More Sites | Prepare | Public Service | Schools/Scholarship| Sports | Students with Disabilities |  Travel | Undocumented Students |  Volunteer | Youth Solidarity Organizations

One of the best things youth can do is to research concrete career, life and education alternatives to what the military offers. People enlist for a variety of reasons such as: money for college, job training/skills, direction in life, discipline, to be part of a team, travel, to serve their country, to get out of trouble with the law, physical training, even citizenship. It is important to keep in mind that there are other options.
Search below by category and seek out career and learning opportunities that are available in your area, nationally, or in the entire world that can expand your horizons and launch your future in unexpected ways. And think about being an intern to gain the experience and develop the networking opportunities that can lead to a permanent career.
---
Also see the Alternatives by clicking on the Map Below to download a PDF Brochure by State from NNOMYpeace.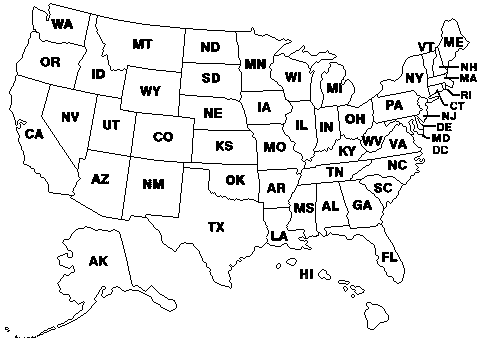 Some non-military options for youth listed alphabetically:  Click on a link below to get you started
Civilian Corp Opportunities & Community Service | top menu
AmeriCorps | AmeriCorps engages more than 80,000 Americans in intensive service each year at nonprofits, schools, public agencies, and community and faith-based groups across the country. AmeriCorps programs do more than move communities forward; they serve their members by creating jobs.


City Year Corps | You can make a difference. In schools. In classrooms. In neighborhoods. City Year corps members serve full-time at one of 24 locations across the United States as tutors and mentors, running after-school programs and leading youth leadership programs.


Earth Corps | environmental service is a uniquely effective way to build community. When people put their hands into the dirt together and see their efforts transform a threatened area into a more vibrant landscape, they forge a special bond, empowering themselves and their community.


Global Peace Foundation strives to positively impact the youth culture by bringing together young leaders of all faiths, cultures, nationalities, and interests under a common vision and universal principles. 


Green Job Corps | CaliforniaVolunteers brings together a statewide network of local volunteer connector agencies and online volunteer connector tools to provide support and help recruit volunteers for our state's nonprofits and public agencies.


National Conservation Corps | are comprehensive youth development programs that provide their participants with job training, academic programming, leadership skills, and additional support through a strategy of service that improves communities and the environment.


Peace Corps | is working in emerging and essential areas such as information technology and business development. Peace Corps Volunteers continue to help countless individuals who want to build a better life for themselves, their children, and their communities.


Public Allies | advances new leadership to strengthen communities, nonprofits, and civic participation. Since 1992, we have been developing a new generation of diverse leaders and promoting innovative leadership practices that meet the demands of changing times.


Student Conservation Association | is where tens of thousands of green professionals, from park superintendents to urban planners, can trace their start.  This is where college and high school students connect with nature, render hands-on service, gain new skills and perspectives, and launch a lifetime of stewardship.


ServiceNation | is working towards the day when a year in a national service program like AmeriCorps is a common expectation for Americans, and when national service is universally accepted as a strategy for putting people to work, tackling pressing social challenges and uniting Americans in common purpose.


Urban Corps - San Diego, California | Urban Corps of San Diego County is a certified local conservation corps and charter school whose mission is to provide young adults with the tools to expand their career opportunities through education, life skills training, and paid work experience on projects that benefit our communities. (NEW: May 3, 2020)


United We Serve Corporation for national and Community Service, | President Obama's nationwide service initiative. This initiative aims to both expand the impact of existing organizations by engaging new volunteers in their work and encourage volunteers to develop their own "do-it-yourself" projects.


Y

outh Conservation Corps

 | National parks are in disrepair. Historic buildings are crumbling, native species are losing the fight to invasive species, trails are disappearing. We need you! Get paid to accomplish needed conservation work on public lands.

Cultural and Art Activism | top menu
Art activism, both directly within movements and in the surrounding culture, has been a key element of social protest. At this Link you can explore a list assembled of some general resources on the topic that give a sampling of the vast field and wide array of materials available online and in libraries. In addition to these resources, there are numerous sites and works of art activism cited in the various individual movement pages.
Cultural & Art Activism

 | has emerged, mainly among urban youth, as a counter-cultural movement of the arts. Identifying itself with social movement themes, counter-militarism, racial and sexual discrimination for example, but focused on addressing these social problems through cultural expression, this type of activism has become a  gathering community that did not historically identify with the mainstream arts or social movements.

Green Opportunities and Activism | top menu
Internships and Training Search | top menu

CalApprenticeships | union apprenticeship is an excellent career choice if you like to work with your hands; are willing to serve an apprenticeship for up to five years, depending on the trade you select.


Internship.com search | is the world's largest internship marketplace bringing students, employers and higher education institutions together in one centralized location. 


Job training programs Search | The Department of Labor's ETA funds job training programs to improve the employment prospects of adults, youth, and dislocated workers. 


SkillsUSA | is a United States career and technical student organization serving more than 395,000 high school, college and middle school students and professional members enrolled in training programs in trade, technical and skilled service occupations, including health occupations. Scholarships are also available to SkillsUSA members through the #KeepCraftAlive initiative sponsored through constuction industry sponsors. See #KeepCraftAlive Scholarship Page


On Earth Peace Intern Program | On Earth Peace helps you build peace…in yourself, family, church, community, nation, and world. Our professional staff and network of experienced volunteers provide skills, support, and spiritual foundations for overcoming violence with the power of love, through a range of powerful programs of training and accompaniment.


YouthBuild | At YouthBuild programs in the United States and across the globe, low-income young people learn construction skills to help build affordable housing and other community assets such as community centers and schools. (

NEW

)


Public Service Corps (PSC) | The New York City Public Service Corps (PSC) is the nation's first and largest off-campus internship program for college students. PSC is dedicated to providing undergraduate and graduate students with opportunities to serve their communities. The Public Service Corps currently offers Federal Work-Study Program internships as well as placements in which students may work for academic credit. Students choose from internship opportunities in many City government agencies. Assignments are full-time.


U.S. Department of Labor: Employment and Training Administration | Apprenticeship.gov is the one-stop source to connect career seekers, employers, and education partners with apprenticeship resources. Discover apprenticeships across industries, how programs are started by employers, and how to become an apprentice.


Environmental Science Internships | Preserve precious ecosystems and learn sustainable practices for some of the world's most beautiful locations on Environmental Science, Marine Biology, Agriculture and Wildlife Conservation internships. (

NEW

)


The Virtual Student Federal Service (VSFS) | hosted by the U.S Department of State, is the largest virtual internship program in the world, connecting the passion and power of U.S. students - virtually - to over fifty federal agencies each year. Students #ApplyInJuly for an academic-year-long internship, working remotely from wherever they are! (

NEW

)



Teens for Hire | If you are a teen 14 to 19 looking for a full-time, part-time, summer, seasonal, volunteer or vocational job, Join Now and create your membership profile.


L.A. Youth at Work is respected by over 150 companies, who appreciate the quality of our candidates.  Preparing yourself by earning the Certificate reduces your stress and leads to success with a job or paid internship, so get started now.


Occupation Finder | Occupational Outlook Handbook is a resource of the Bureau of Labor Statistics of the United States Department of Labor and provides information on what workers do; the work environment; education, training, and other qualifications. Very useful tool.


U.S. PIRG | Get a chance to work side by side with one of our lead CALPIRG staff, focusing on real problems that affect people in their daily lives. We are currently hiring undergraduate, graduate and JD interns on a rolling basis to work with us on our various campaigns.  


Zip Recruiter | is the only national level job search site, also offering android friendly app, that specifically addresses finding jobs for high school students. (

NEW

)


LGBTQ Resources | top menu
The College Guide for LGBTQ Students | LGBTQ students face a unique set of challenges in college. This guide is focused on helping those students face those challenges and providing them with the resources to do so.
Mentorship Opportunities Search | top menu

The Center for Green Schools | support undergraduate students from diverse backgrounds in pursuing studies and careers in fields related to sustainability by offering their mentees  networking opportunities and career building experiences.


The National Mentoring Partnership | helps children by delivering resources to mentoring programs nationwide and promoting quality for mentoring through standards, cutting-edge research and state of the art tools.

Other Non-military Opportunities Pages | top menu
Preparing for School and Jobs | top menu
Public Service Careers |  top menu
Public Service Careers | The field of public service encompasses professionals in organizations that prevent and fight crime, prepare for emergencies, and respond to accidents and natural and human-caused disasters. In addition to promoting and ensuring the overall well being of the general public, public service careers are also known for step-by-step advancement and promotion opportunities, employment stability, and strong employee benefits.


Public Heath Careers Online | The following guide leverages expert interviews, information and resources to better understand the various educational options needed to enter, advance and succeed in the field.  Public health involves medical care provided within a community and outside a hospital setting. Public health can have global repercussions and refer to efforts to prevent epidemics and improve the health of entire nations.


Bureau of Land Management Fire and Aviation Program | The BLM, a leader in the nation's management of wildland fire, carries out a broad range of actions to protect the public, natural landscapes, wildlife habitat, recreational areas, and other values and resources. The BLM's Fire and Aviation Program is headquartered at the National Interagency Fire Center (NIFC) in Boise, Idaho, where it works with seven other federal agencies to manage wildland fire, primarily in the western United States.

Resources for Homeless Youth

 | top menu

Homeless Students and Education: More than 1.7 million teenagers experience homelessness within the United States each year.Resources for  K-12 and college students experiencing homelessness.


Homeless Students Guide - EduBirdie - When compared with peers from wealthy communities, homeless youth is definitely in a disadvantaged position. These young people hardly possess any resources that can provide them with stability and a powerful push into a better future. But there are still options, and even homeless youth can succeed in life. Good education which will result in well-paid employment is one of the most obvious ways to improve one's economic status. Like never before, anyone who is motivated enough can get to college and secure the desired degree. Even without wealthy parents and several bank accounts, students can reach their educational goals due to numerous funds, scholarships, loan opportunities, and grants. Thus, in the age of opportunities, homelessness is not a death sentence, but just an obstacle to overcome.


Guide To College for Students Experiencing Homelessness | Students experiencing homelessness while in college have the right to many of the necessities they need to focus on their studies. Discover programs that provide food, shelter, financial aid, and guidance for students in need.
Schools, Scholarships, and Grants | top menu

College & Universities Search | is an educational search site by the U.S. Department of Education, Institute of Education Sciences, and the National Center for Education Statistics.


College Affordability Guide | The goal of the CAG site is to provide information that will help prospective students find and complete degrees that might actually move their careers forward and with schools that provide the most affordable costs in achieving that degree.


GoodCall | integrates data and technology to make finding scholarships easier for students and their families. And, unlike other scholarship search sites, we're totally free and open – no fee or account sign-up required. View thousands of scholarships, filter results by specific requirements, and even search by competition level and entry difficulty.


HVACClasses.org | provides information about HVAC (heating, ventilating, and air conditioning) classes and the instructors who teach them, as well as HVAC specialization, accreditation, and certification on a national basis. HVAC careers have a good to excellent outlook due to green energy initiatives. 


Trade schools Search | The RWM Vocational School database provides a database of Private Postsecondary Vocational Schools in 50 states. It is organized first by state, then by Training Occupation.


The Posse Foundation | identifies, recruits and trains individuals with extraordinary leadership potential. Posse Scholars receive four-year, full-tuition leadership scholarships from Posse's partner colleges and universities. (

NEW

)


Scholarships & Financial Aid for Minority Students | offers a list of popular scholarships available to minority students. Scholarship opportunities include those available specifically for women, students with disabilities, and LGTBQ students.. (

NEW

)


National Association of Black Accountants – National Scholarship Program: Since its inception, NABA, Inc. has provided more than $11 million in scholarship funds to deserving students preparing to enter various accounting, finance and business professions.


Cooke College Scholars - The Jack Kent Cooke Foundation is dedicated to advancing the education of exceptionally promising students who have financial need.


Start HERE: Apply for a Federal Student Aid Grant
Free Application for Federal Student Aid
Apply for Grants | U.S. Government Grants Application Site | Federal Student Aid, a part of the U.S. Department of Education, is the largest provider of student financial aid in the nation. At the office of Federal Student Aid, our 1,200 employees provide more than $150 billion in federal grants, loans, and work-study funds each year to more than 15 million students for college or career school. 


Federal Government Pell Grant | A Federal Pell Grant, unlike a loan, does not have to be repaid. The maximum Pell grant for the 2011-12 award year (July 1, 2011, to June 30, 2012) is $5,550.The amount depends on your financial need, costs to attend school, status as a full-time or part-time student, and plans to attend school for a full academic year or less.


Federal Work Study Program | provides funds for part-time employment to help needy students to finance the costs of postsecondary education. Students can receive FWS funds at approximately 3,400 participating postsecondary institutions. Hourly wages must not be less than the federal minimum wage.


SallieMae College Answer Scholarship Search | is the nation's No. 1 financial services company specializing in education. Celebrating 40 years of making a difference, Sallie Mae continues to turn education dreams into reality for American families, today serving 25 million customers. With products and services including college savings plans,


Scholarships categorized by race and ethnicity| National database of scholarships with this section focusing on grants available to specific ethnicities. Additional information includes search by category. Also lists of student loan application sources, nursing training and funding resources and a top school list


Scholarships for Average | from every walk of life are available. Such scholarship opportunities for average students are changing the face of college campuses which are no longer reserved just for the straight-laced academic. 


Scholarships for First Generation | Access to higher education is an important measure of progress, so families that are sending their first members to college are given special consideration in the form of First in Family Scholarships.  


Student Scholarship Search | database is considered the largest and most comprehensive source for finding scholarships online and is 100% free for students to use.


Sports Opportunities

 | top menu
Sports Search | is an online sports and live events job match-making engine that connects 2.2 million applicants with the right jobs and 750+ employers with the right candidates, 93% of the time in the last year. 


Volunteer Coaching Sports Abroad | Through well-established relationships with local teams, clubs, and carefully structured sports placements, we are able to assist volunteers regardless of coaching experience. 


Students with Disabilities | top menu
College & Career Guide for Students with Disabilities | College students with disabilities have rights that allow for specific accommodations to help them succeed in school. Learn about legal protections, scholarships, technologies, and other assistance available to students with disabilities.
Traveling Opportunities | top menu
Undocumented Students | top menu
A Guide to College for Undocumented Students | Undocumented students attending college must navigate a continually evolving landscape. Learn about legal protections, financial help, and selecting a school that will give you the support you need while undocumented.
Volunteer Opportunities | top menu
Youth Solidarity Organizations | top menu
Tear Down the Walls | National Gathering in Tucson, AZ, Nov. 1-3 will bring multiple movements to strategize and network together on how to build a more unified, powerful movement for transformational change in the US. We are working to tear down: Wall Street, the US border and Israeli apartheid walls, prison walls, the Pentagon militarism walls, oppression by race, gender, ethnicity, and personal identity.


World Youth Alliance | United Nations is a global coalition of young people committed to promoting the dignity of the person and building solidarity among youth from developed and developing nations. We train young people to work at the regional and international levels to impact policy and culture. Through this lived experience of the dignity of the person, young people are able to affirm life at all levels of society.


Cities must go beyond fostering tolerance among diverse communities and strive to create a sense of belonging and of sharing for our residents, whereby all individuals feel valued, heard, and included and their rights are respected. - Since its inception, the United Nations Alliance of Civilizations (UNAOC) has become a leading United Nations platform for intercultural dialogue, understanding and cooperation. It has connected governments, lawmakers, local authorities, civil society organizations, the media, and individuals devoted to promoting understanding across diverse communities. UNAOC features programming in the areas of Education, Youth, Migration and Media. Many programmes engage more than one area. To read more about UNAOC's Programmes and Projects, please visit UNAOC Programmes and Projects page. l Youth Solidarity Fund (YSF)

We also have compiled a collection that lists state-by-state what many opportunities are available complete with contact information. CLICK HERE to explore this resource